OH HEY, A SIGNING HAPPENED IN SAN DIEGO
SO I HAVE GOOD CAMERA FOR PICTURE TAKING, BUT IT'S PRETTY SHIT FOR VIDEO TYPE THINGS, THUSLY I GOT NO ACTUAL RECORDINGS FOR THE SIGNING THAT HAPPENED AT SDCC.
HOWEVER, I DID GET TWO AWESOMELY ADORABLE PICTURES OF THE BOYS. HERE THEY ARE.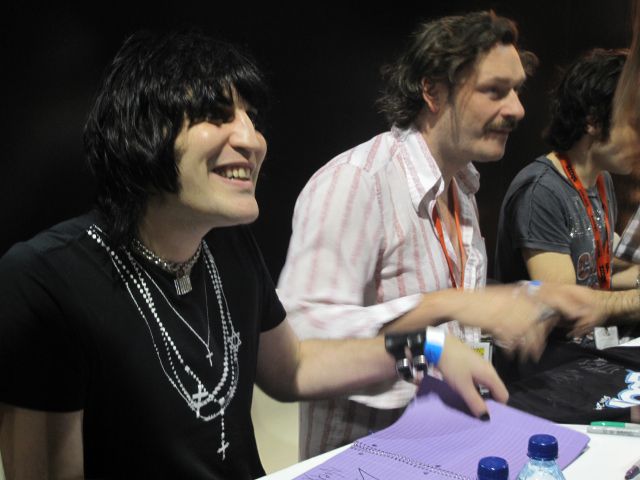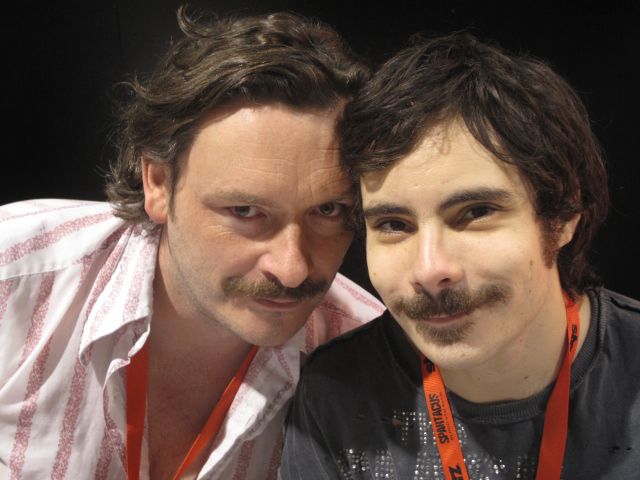 I WOULD'VE GOTTEN MORE (SPECIFICALLY OF DAVE AND RICH), BUT I WAS TOO BUSY TRYING NOT TO EMBARRASS MYSELF.
Comments {3}